The restart to the MLS season just became real. The league's plan for a mini tournament, similar to that of the World Cup, to take place in Orlando is set to begin with games starting on July 8. The tournament will take place at ESPN Wide World of Sports Complex at Walt Disney World Resort, with still NO fans.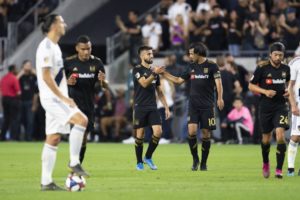 All 26 MLS teams are scheduled to play in three group stage matches that will count towards their regular season standings with the top two teams from each group as well as four teams with the best finish after that. We know now that both LA teams, LAFC and LA Galaxy, have been paired together in Group F along with Houston Dynamo and the Portland Timbers. 
This marks the first time that El Traffic will be played in a neutral site. The clubs have previously met six times in the regular season with Galaxy holding the edge 2-1 with 3 matches ending in ties. The two LA teams were scheduled to meet later this year on August 23 but instead will meet earlier at the mini-tournament in Florida.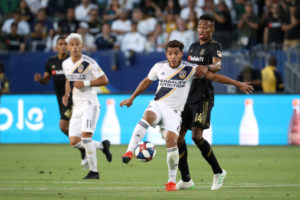 The inclusion of the matchup being in a group stage and the possibility of moving on in a mini-tournament should make the matchup that much more interesting. While having fans there would've made it the ultimate matchup, at least the fact the soccer is coming back makes it easier to swallow.
Both teams will have the chance to qualify to move on to the knockout stage which will feature a Round-of-16,  quarterfinals, semifinals, and a Championship that will take place on August 11. After the tournament is complete, MLS hopes to continue its regular season followed up by the Audi MLS Playoffs and the MLS Cup. Dates for such events have yet to be planned out but all signs point to it hopefully happening.
Which LA club are you taking in the MLS Tournament? Let us know in the comments!